Apptus och Epinova utökar sitt partnerskap
Epinova is extending its partnership with Apptus to include Sweden to strengthen its eCommerce offering and development in the Nordics.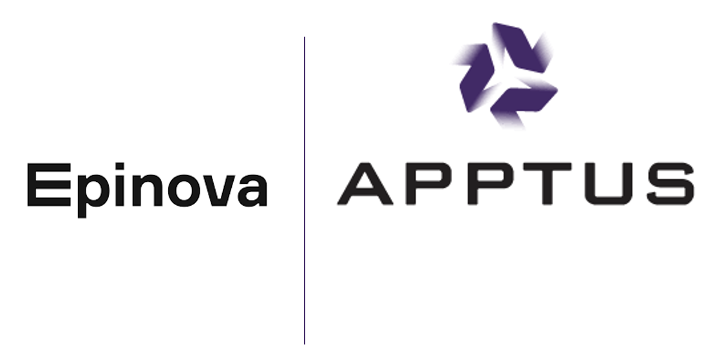 TUESDAY, 28 September 2021 – STOCKHOLM, SWEDEN – Epinova is extending its partnership with Apptus to include Sweden to strengthen its eCommerce offering and development in the Nordics.
Successful partnership
Epinova and Apptus has had a successful partnership in Norway Since 2015. Together, the two companies have engaged in several joint customer projects including Malorama, ASKO, Farveringen, and Fargerike. This partnership now expands to Sweden kick-starting with a newly won project at Granngården.
We see Apptus' eSales as a critical component for any eCommerce solution. Therefore we have invested in and developed a preconfigured add-on module - epinova.apptus - that simplifies the deployment of eSales and reduces the time-to-market for our customers, said Martin Holmberg, CSO at Epinova AB.
Apptus and Epinova are currently working to attract more joint customers in the Nordics and strongly believe that this partnership will benefit all parties, above all the customer.
Epinovas' strong competencies in deploying Optimizely (former Episerver) combined with Apptus' deep knowledge within Product Discovery, Online Merchandising, and eCommerce is a powerful combination and will provide great benefits to our joint customers. "We are super excited about the partnership with Epinova and we look forward to scaling up our joint efforts. Epinova's capacity, skills and services, combined with our offering, is truly a perfect match", said Jimmy Bäckström, CEO of Apptus.
About Epinova
Epinova is an expert on building web and e-commerce solutions on Episerver. With close cooperation, consulting and experts we develop custom-made web and commerce solutions for our customers.
We believe that high competence and experience on a platform gives a large advantage when building and give the customer the best possible solution. Our experts have long experience with Episerver, which has led to creating a go-to-market boilerplate that reduces time-to-market a lot.
Epinova are 90+ employees in Sweden and Norway, with 4 offices in the Nordics.
About Apptus
Apptus brings more than 20 years of delivering cutting edge eCommerce solutions, simply to help merchants around the world to better guide, advise, and inspire shoppers along the customer journey. At Apptus, we strongly believe in the power of automation and AI to reach increased operational efficiency for merchandising teams, as well as delivering more relevant online shopping experiences to customers. Our flagship product – eSales, is a unified solution for Product Discovery providing state of the art Search, Navigation, Recommendations.
Apptus is headquartered in Lund, Sweden with sales offices in London and Munich and a rapidly growing client base across the globe. At Apptus, we find passion by being curious and solving real-life customer challenges through constant innovation, enabling some of the worlds' leading merchants to dramatically improve sales performance, reduce cost, and achieve increased organisational efficiency.